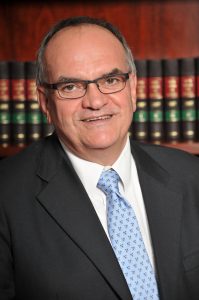 Hans Klopper
Director and Founder
hans@klopper.co.za
Hans Klopper, Director and founder of Klopper Attorneys, has over 35 years of experience in the specialised fields of restructuring and insolvency law. Hans has featured in the publication, Who's Who Legal: Restructuring & Insolvency, most recently in 2022.
In his capacity as a restructuring professional, Hans has attended to some of the largest and most difficult restructuring matters in South African history.
Qualifications
BProc (University of South Africa)
BCom (University of Stellenbosch)
Certificate in Forensic Accounting and Fraud Examination (University of Pretoria)
Professional Associations
Legal Practice Council
South African Restructuring and Insolvency Practitioners' Association (SARIPA)
INSOL International
Ricky Klopper
Director
ricky@klopper.co.za
Ricky Klopper is a director at the firm, having been admitted as an Attorney of the High Court of South Africa in June 2020. He has experience in various realms of commercial law including business rescue, insolvencies, banking and finance, commercial litigation, and commercial transactions as well as the administration of estates.  
When advising and acting for clients, Ricky aims to integrate his knowledge of accounting, taxation and economics in addition to his legal knowledge to provide holistic commercial legal advice.
Ricky recently obtained a Post Graduate Diploma in Taxation Law (cum laude) from the University of Stellenbosch and is a registered General Tax Practitioner.
Qualifications:
B Com (Actuarial Science) [University of Stellenbosch]
LLB [University of Cape Town]
Advanced Short Course in Business Rescue Practice [UNISA]
PGDip Tax Law (cum laude) [University of Stellenbosch]
Graduate Diploma, Economics (Distinction) [University of London]
Professional Associations:
Legal Practice Council
South African Institute of Tax Professionals (General Tax Practitioner)
South African Restructuring and Insolvency Practitioners' Association (SARIPA)
INSOL International